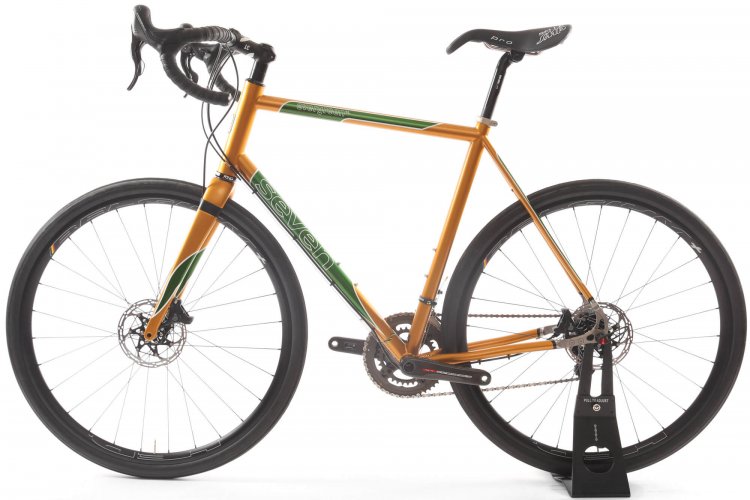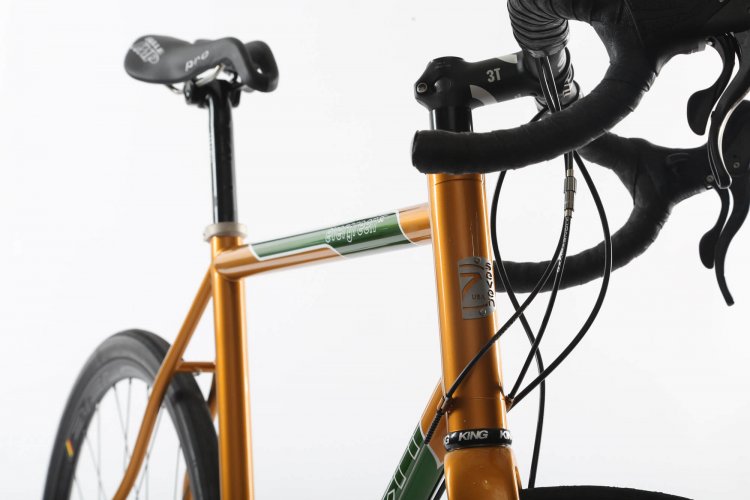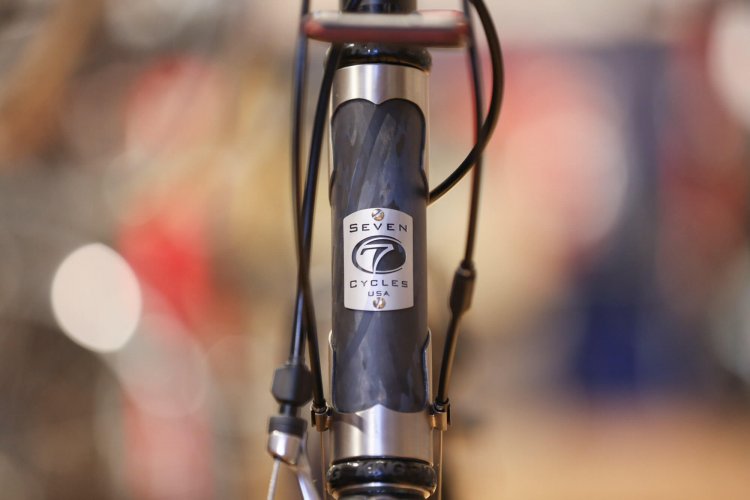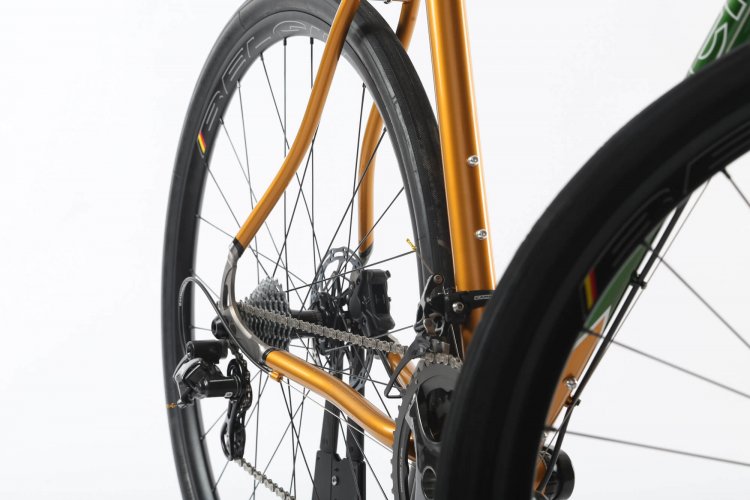 Seven
Watertown, MA
What does it take to make the perfect bike?
Who defines perfection?
Seven has been designing, building, testing, and innovating custom bikes for over 20 years. They've made more than 30,000 frames, from scratch, to match each rider and rider's needs perfectly. Seven's ability to make a bike that's an extension of the rider is unparalleled.
What separates Seven from so many others is the depth of understanding of the intricacies a bike frame, its raw materials, its life cycle, its impact. Each frame has its own recipe. The rider's fit and ride requirements dictate the lengths of the individual tubes, as well as the tube properties. Seven employs 4 different custom tube set families, each in a variety of diameters, to build the perfect bike for each individual rider. In order to get the ride quality just right, Seven's tubes are butted and shaped to tolerances of 1/1000 of one inch (.0254mm). That's tight! But those tolerances, that consistency, allows Seven to finely tune each frame exactly as needed. Every pedal stroke, every mile of asphalt, every sharp corner, your bike will handle exactly the way you want it to.*
* If you feel like that's too much power for you to wield over your future bike, don't fret. We'll help you through it all, and help make the decisions.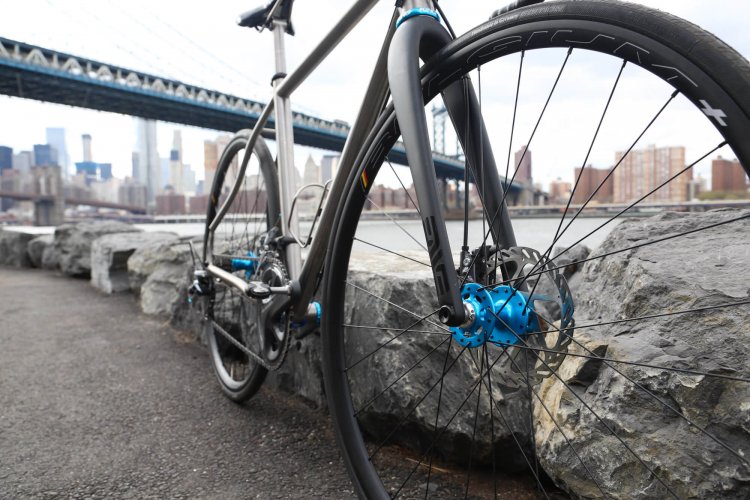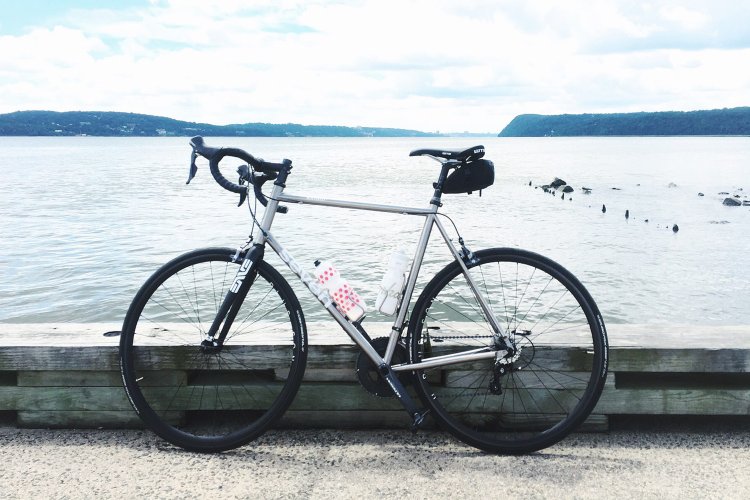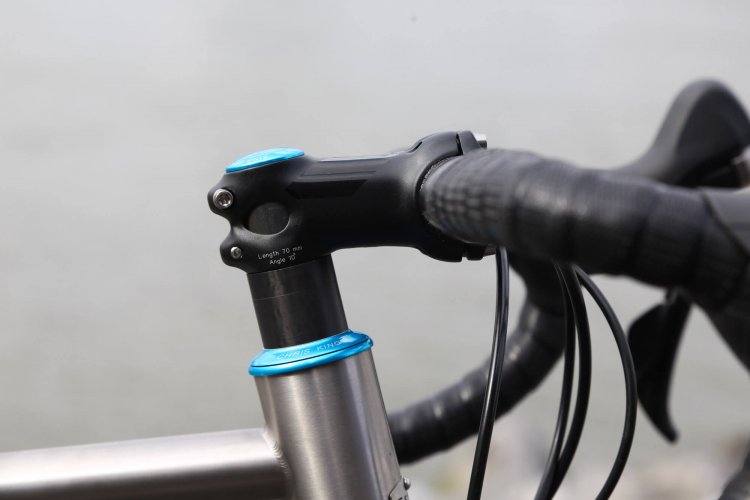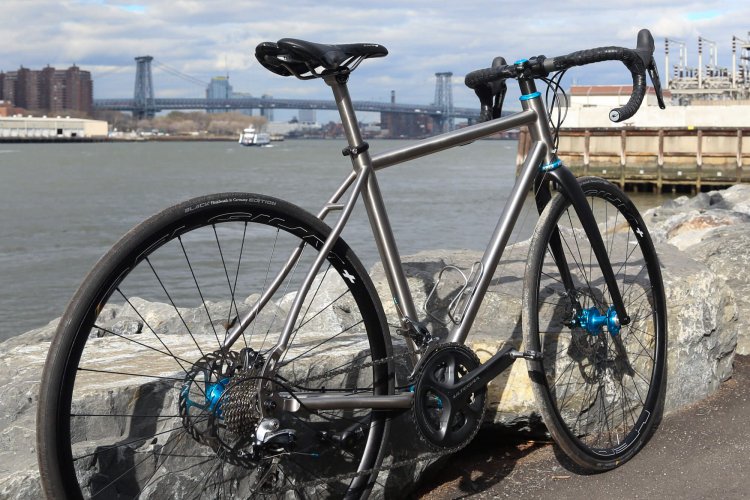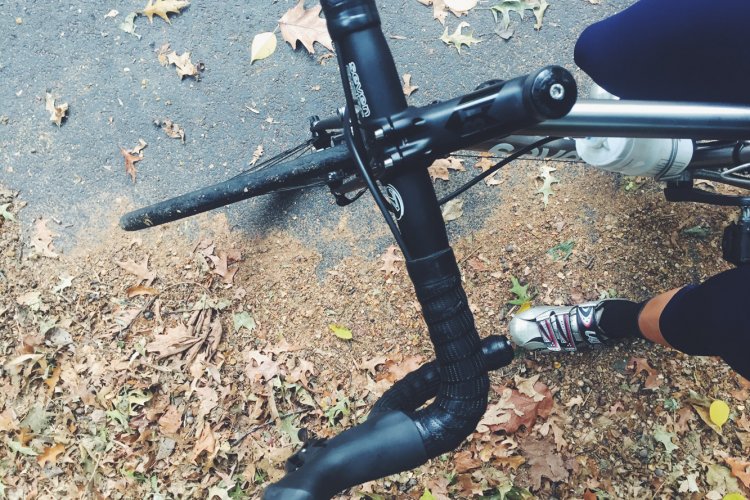 As with all our custom brands, the process starts with a fitting and an interview. We discuss goals, needs, dreams, desires, demands and expectations. Once all the data is gathered, the drawings made, it's all sent off to Seven, where trained fungineers** make suggestions about the frame geometry to allow us to get closer to the rider's ideal ride. It's not magic, it's science.
** Seven's fungineers aren't all formally trained engineers but the collective knowledge base, the data-driven pursuit of the perfect way to make a bike, puts them on the level.
Available to Demo:
Scrambler
Axiom SL
622
MB's Seven Axiom SL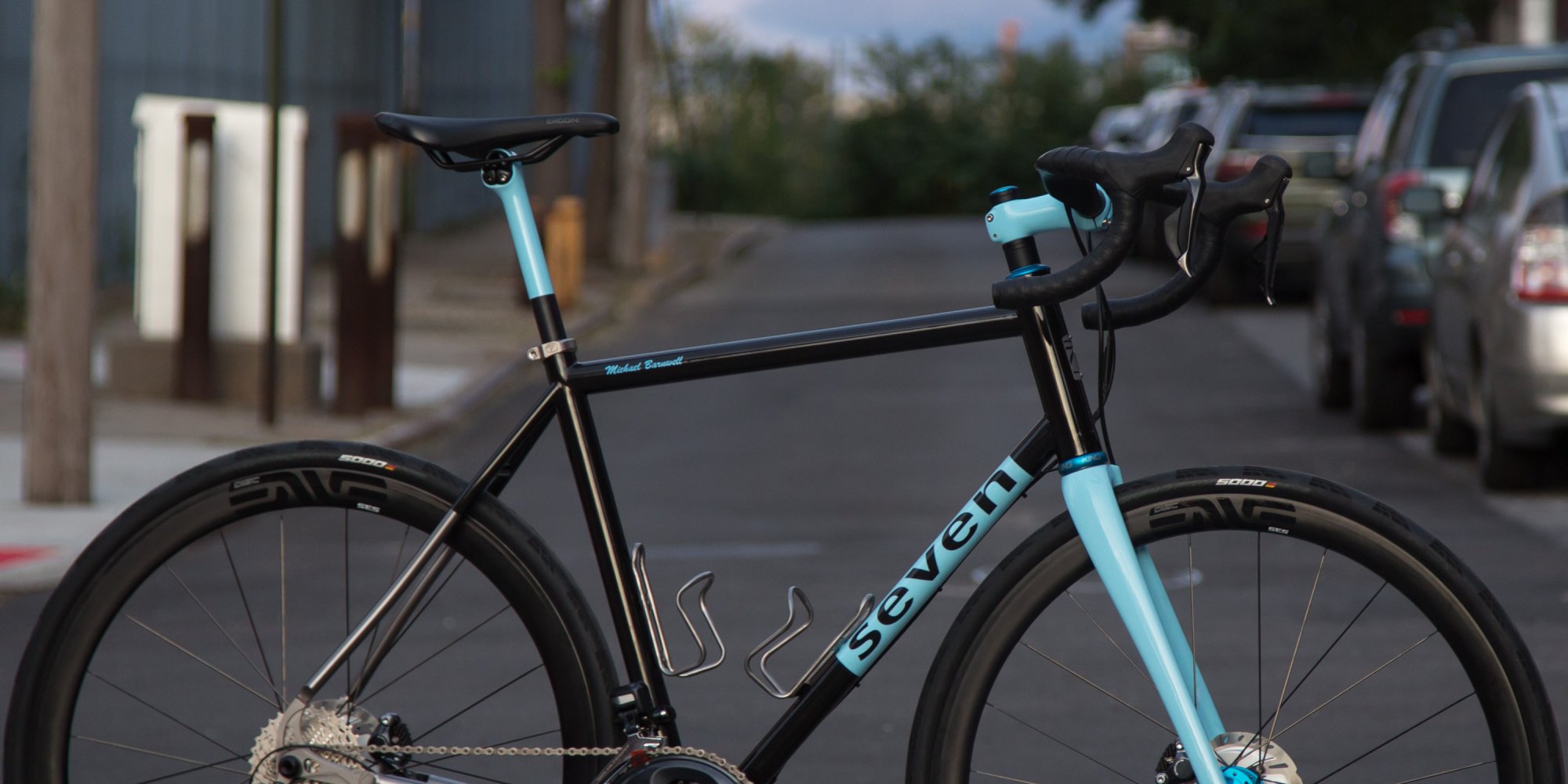 MB's custom-painted Seven Cycles Axiom SL, photographed in neighboring Vinegar Hill.
Frame, fork, seatpost and stem, all painted to match.