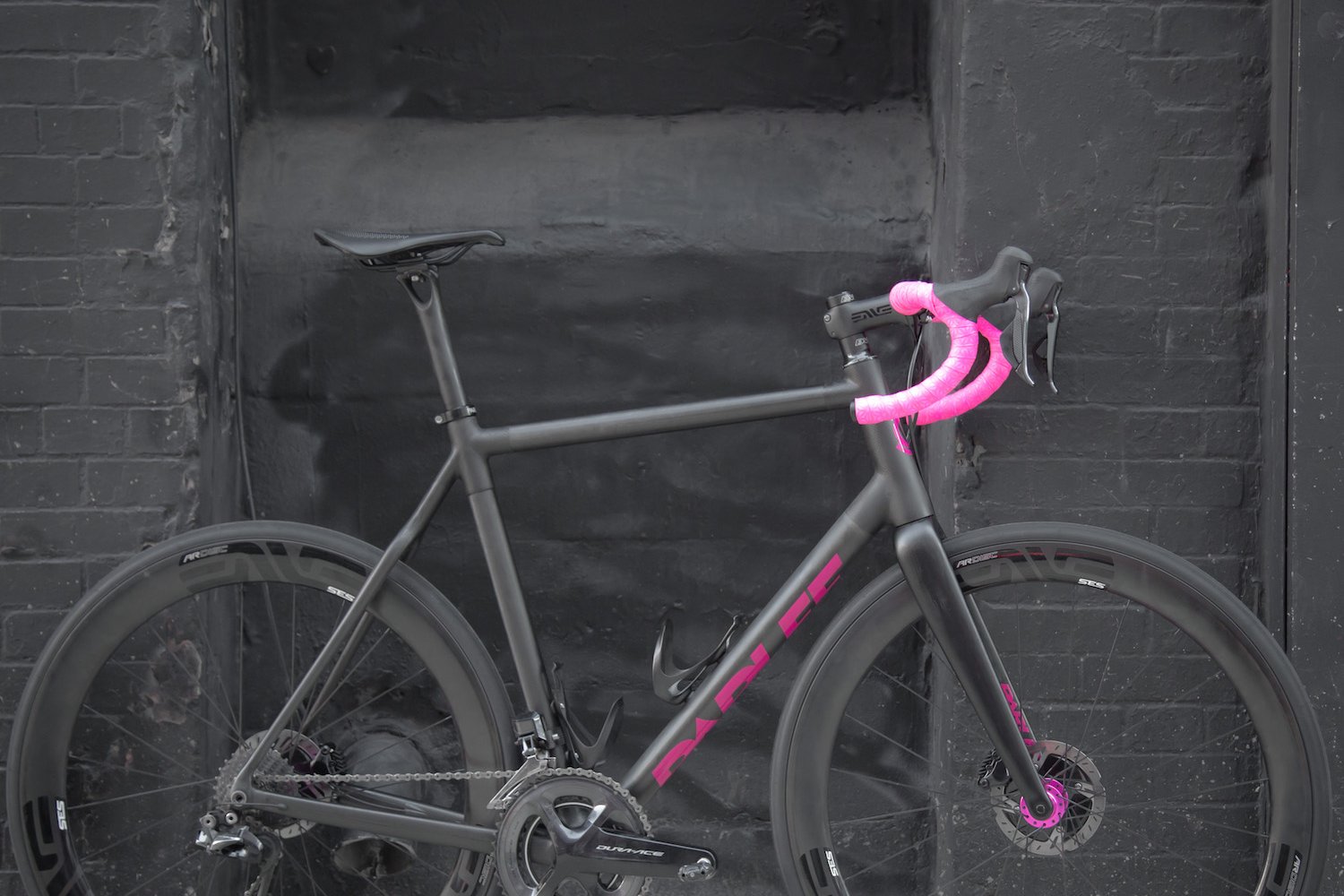 BL's Parlee Z-Zero Disc
Brian's full custom Parlee Z-Zero Disc with ENVE 4.5 AR rims, laced to White Industries hubs, rolling on Kogel bearings.
Full Dura Ace Di2 Hydraulic groupset for shifting and braking.
The bike rides buttery smooth (as was requested), and it feels like it can just keep rolling forever.
The hot pink on raw black carbon gives the bike a certain air of getting away with something, of ditching work to go for a ride (and not even calling in sick).