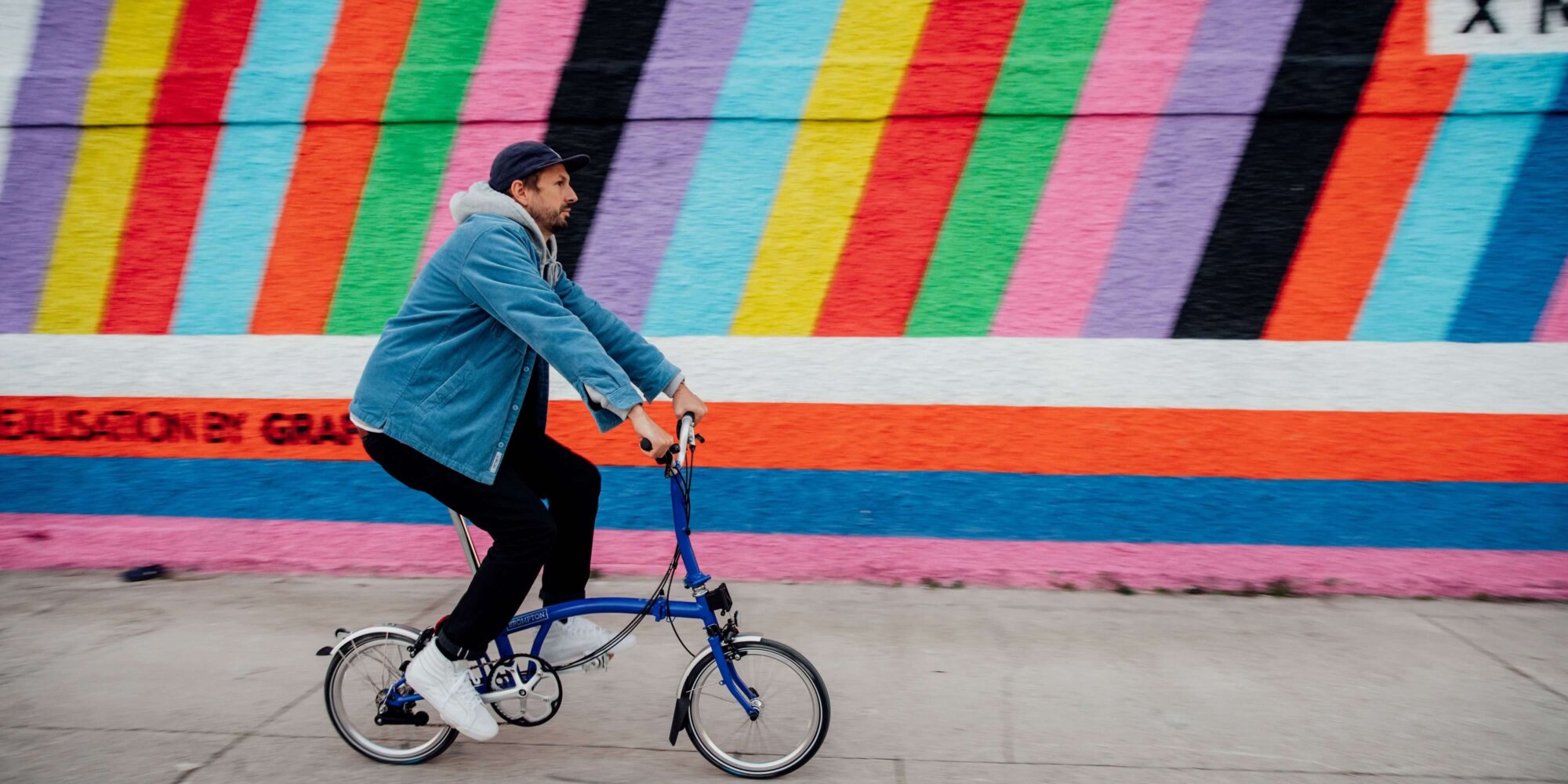 Brompton FAQ
Interested in trying and buying a Brompton bicycle?!
We suggest perusing Redbeard's Try & Buy A Brompton page first, if you haven't done so yet. Then pop back here for the nitty-gritty FAQs.
Can I test ride a Brompton?
Yes! You can schedule a test ride / demo appt here.
How much of a deposit do you take for pre-orders?
We usually take a 50% deposit at the time of your order, with balance due when the bike arrives.
For bikes with longer lead times (such as the T line) we may take a smaller deposit.
Where's my bike?
Quoted arrival dates are approximate, subject to global shipping delays and other pandemic-related disruptions. In most cases, you won't hear from us until your bike arrives at the shop (or sooner if we become aware of a change in arrival date).
The bikes are well worth the wait!
What is an FCB?
All C Line Bromptons come with a Front Carrier Block (FCB) on which you can mount a Brompton bag. Shop for bags and other accessories on our web store
Can I change components?
Yes! Saddles, seat posts, tires can all be changed, price will be adjusted to reflect changes
What do the codes mean?
S/M/H refers to the handlebar
2/3/6 refers to number of gears, with 6 being the widest range; if you want reduced or increased gearing, let us know
L = fenders/mudguards
R = rear rack
What's the deal with racks and Dynamo kits?
Brompton rear racks and Dynamo kits are out of stock for the foreseeable future. If you want a rack, please choose an "R" model, or consider a Ti Parts Workshop rack (shop.redbeardbikes.com)
Do you ship? How much do you charge for shipping?
Yes! We ship via UPS Ground in the 50 States.
All shipments are insured and require a signature.
If you're purchasing a bike on our webstore, the shipping will be added automatically – $50/classic Brompton, $75/electric Brompton
Alternately, you can select "Local Pick-up." We'll reach out to you to schedule your pick-up.
Do you ship internationally?
Unfortunately, we do not ship internationally. Our dealer agreement with Brompton prohibits us from selling Bromptons outside the USA.
We reserve the right to refuse a sale if we suspect you are purchasing bikes for resale/export.
What if I want to order a bike or accessory on. Brompton's website?
If you purchase a bike or gear on Brompton's website (i.e. "click and collect"), please choose "Redbeard Bikes" as the pick-up location.
No price difference to you, but we get credit for the sale (i.e. we get paid). And you get to visit our shop. Thank you!
What bikes do you have available for demo?
C Line M3L, M6L, H6L
Electric H6L
I have a question that's not answered here.
Please email [email protected], thank you!