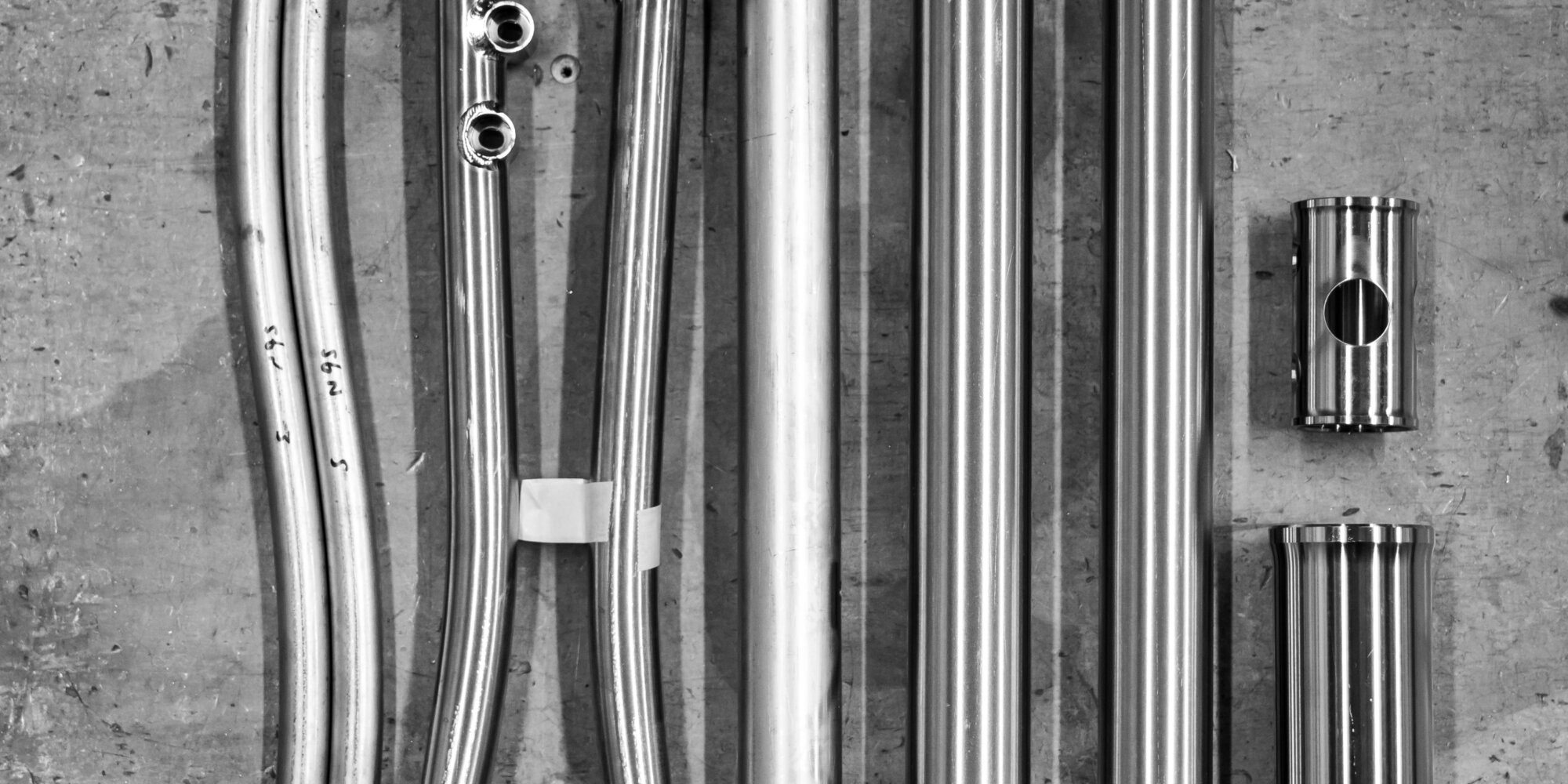 Choosing Your Mosaic
February 27, 2023
Photos: Mosaic Cycles
Mosaic Cycles now offers four "Batch Built" models: GT-2 45, GT-2 AR, RT-2D and MT-2. These frames are available in a standard size run from 48cm to 62cm with tested and proven geometry.
Just like "Made to Order" (custom) Mosaics, "Batch Built" frames are made by hand in Mosaic's Colorado shop.
Best of all, thanks to Mosaic's efficient build process, Batch Built frames are available in a 1-2 week turnaround.
Lead time for "Made to Order" frames is currently 6-8 weeks.
When you order a "Batch Built" frame, [we help] you choose:
(1) Frame size
(2) Groupset configuration (mechanical, Di2, eTap)
(3) Mosaic Finishwork Progam (available as an upgrade)
Additional options like fender mounts, rack mounts, bento mounts, etc., are not available through the Batch Built program, but will always be available on a Made to Order frame.
If you're thinking that a Batch Built frame might be for you, read on for a quick guide to Mosaic's three available drop-bar Batch Built models:
Is a Mosaic Batch Built Frame Right For You?
Take a tour of the Mosaic workshop, see how a frame is built.
It all begins with a bike fitting at Redbeard Bikes. Get in touch! Fill out our fit request form or email hi@redbeardbikes.com