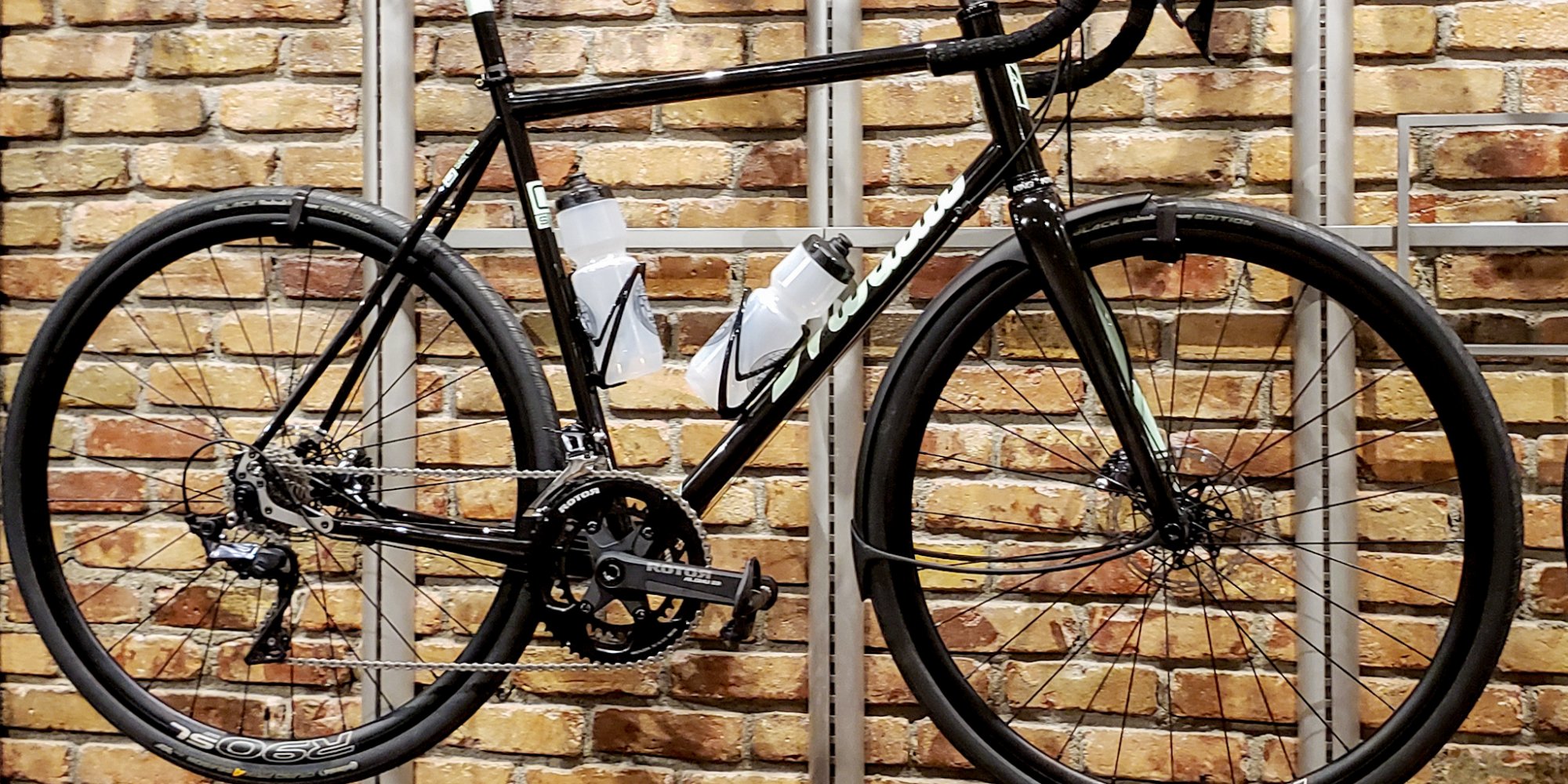 ES's Mosaic GS-1
ES's Mosaic GS-1 was built to be spirited, nimble, and smooth.
The mechanical group is always charged and ready to go.
The wheels, hand-built at Redbeard Bikes will hold up under any conditions, and will easily take a wide variety of tires.
Paint by Spectrum Paint & Powder Works, in Boulder, CO.