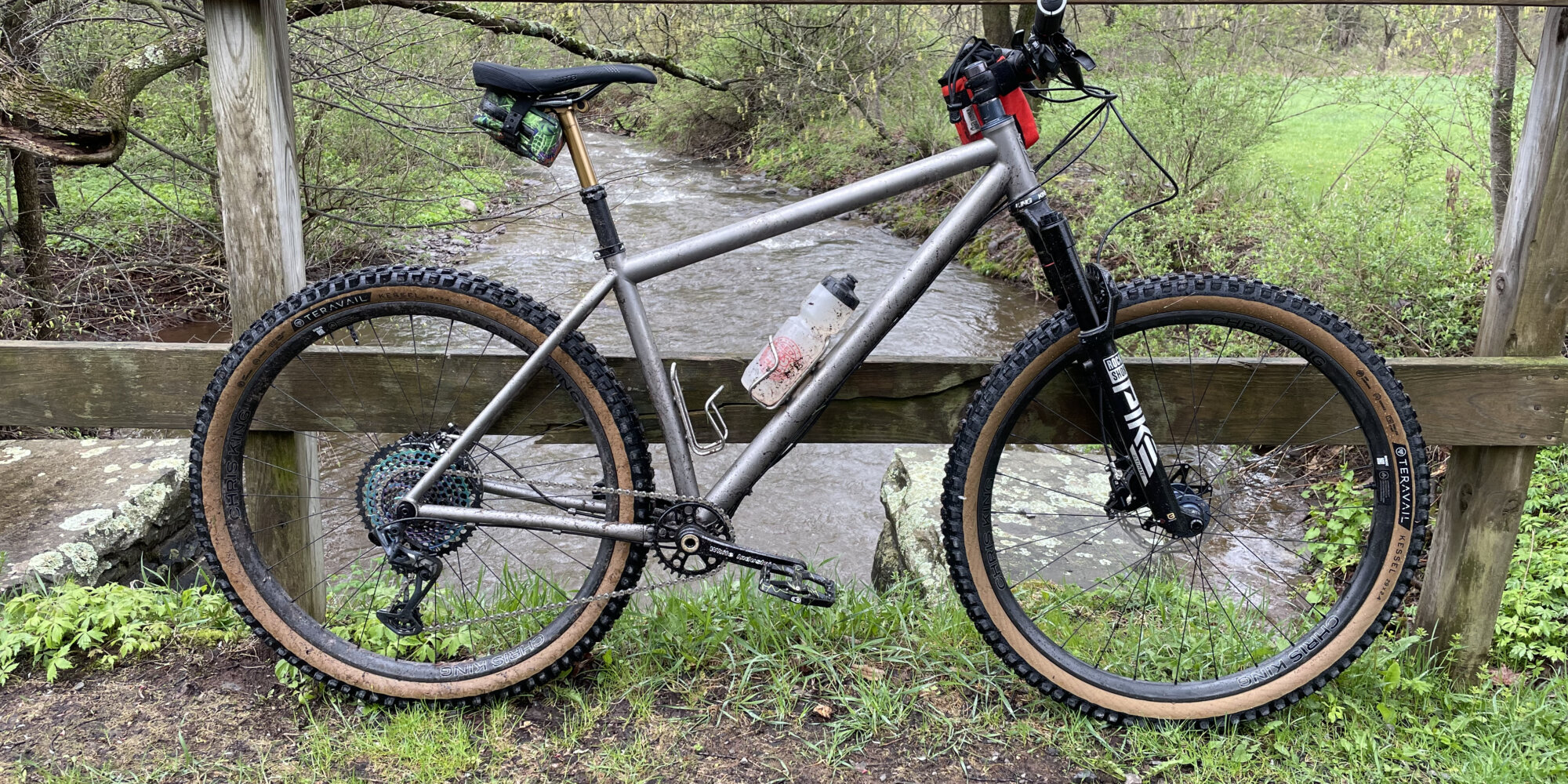 JB's Mosaic MTB
June 8, 2023
Photos: Jess Birch
In April, we built Jess Birch a beautiful Mosaic MT-2 to ride up in the Catskills.
Jess is a longtime supporter of Redbeard, one of our very first ride leaders, a wonderful friend, an outdoorsman, a musician, and an entrepreneur (@goodhandsdrumshop).
Jess, we are so excited for the adventures this bike makes possible for you!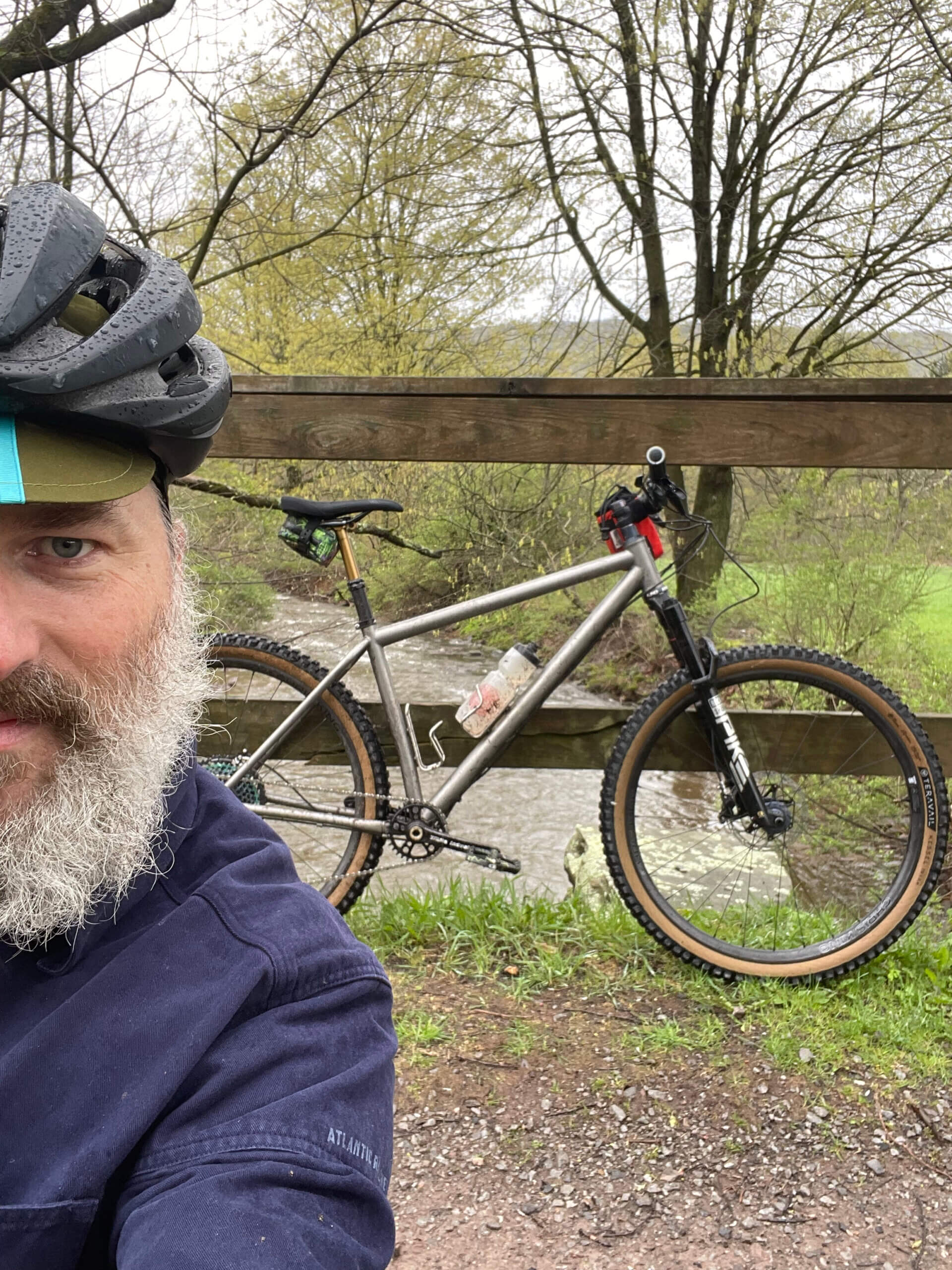 "So happy to have this incredible machine! It's a powerful climber, a pillowy, comfortable ride, and oh so good to look at. What a life changer!" says Jess.
Jess has been riding road and gravel for twenty years — including a Mosaic Cycles RT-2 we built him in 2016 — but he hasn't had a mountain bike since high school. New era!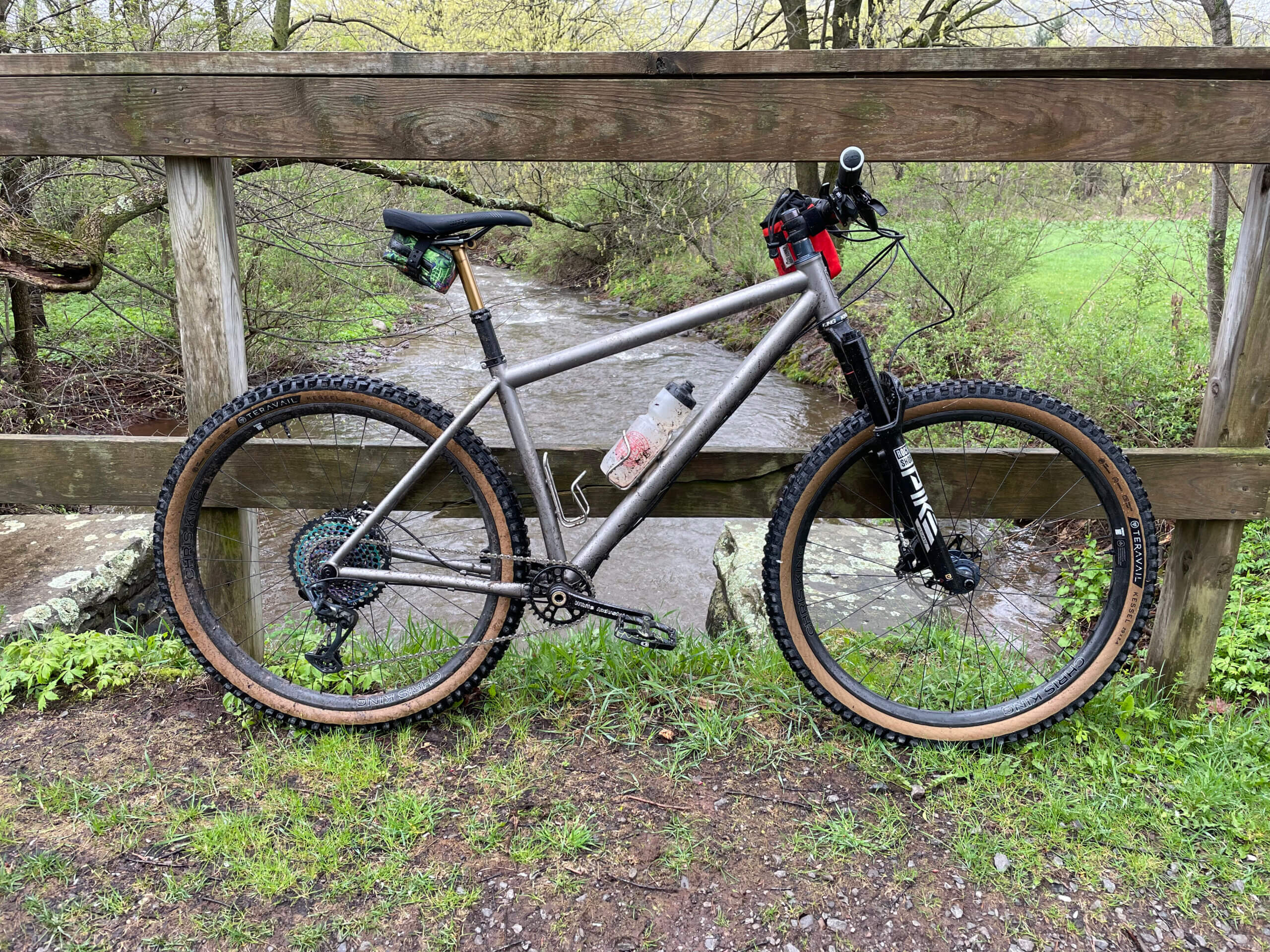 Expand your territory. Extend your season on either end: winter and summer. Reach deeper fishing spots. With a Mosaic mountain bike. The first step is a bike fitting at Redbeard Bikes. Get in touch: [email protected]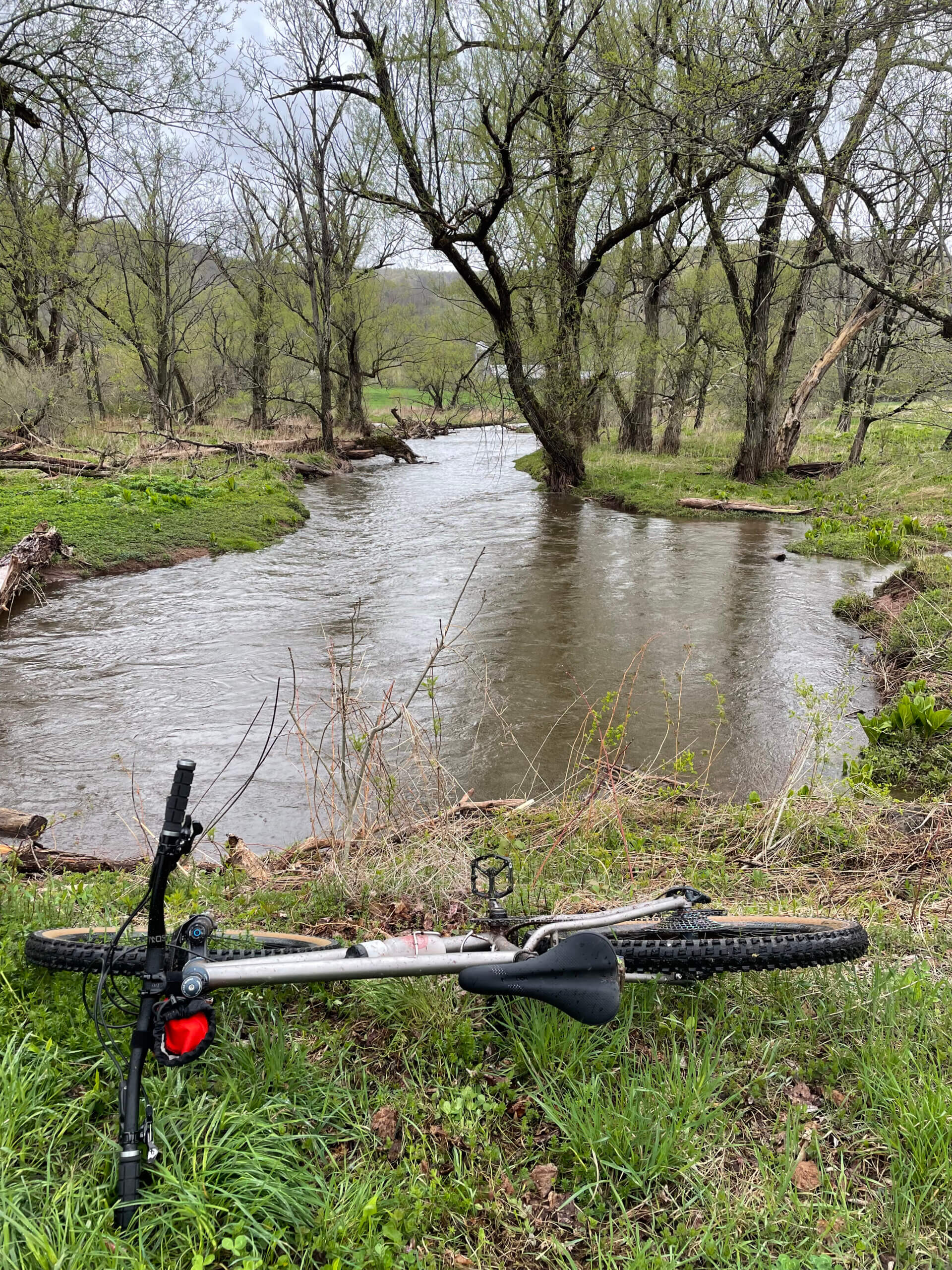 *
From Mosaic:
The Mosaic MT-2 is everything a hardtail should be — nothing more, nothing less. Dare we call it a "downcountry" hardtail? Maybe. We just think it's fun to ride.
The guiding principle behind our latest titanium mountain bike is versatility. The result is a bike that's confident on steep drop-ins, without wandering and wallowing on the climb back up.
If you're the type of mountain biker that wants to do it all, then the MT-2 is made for it.