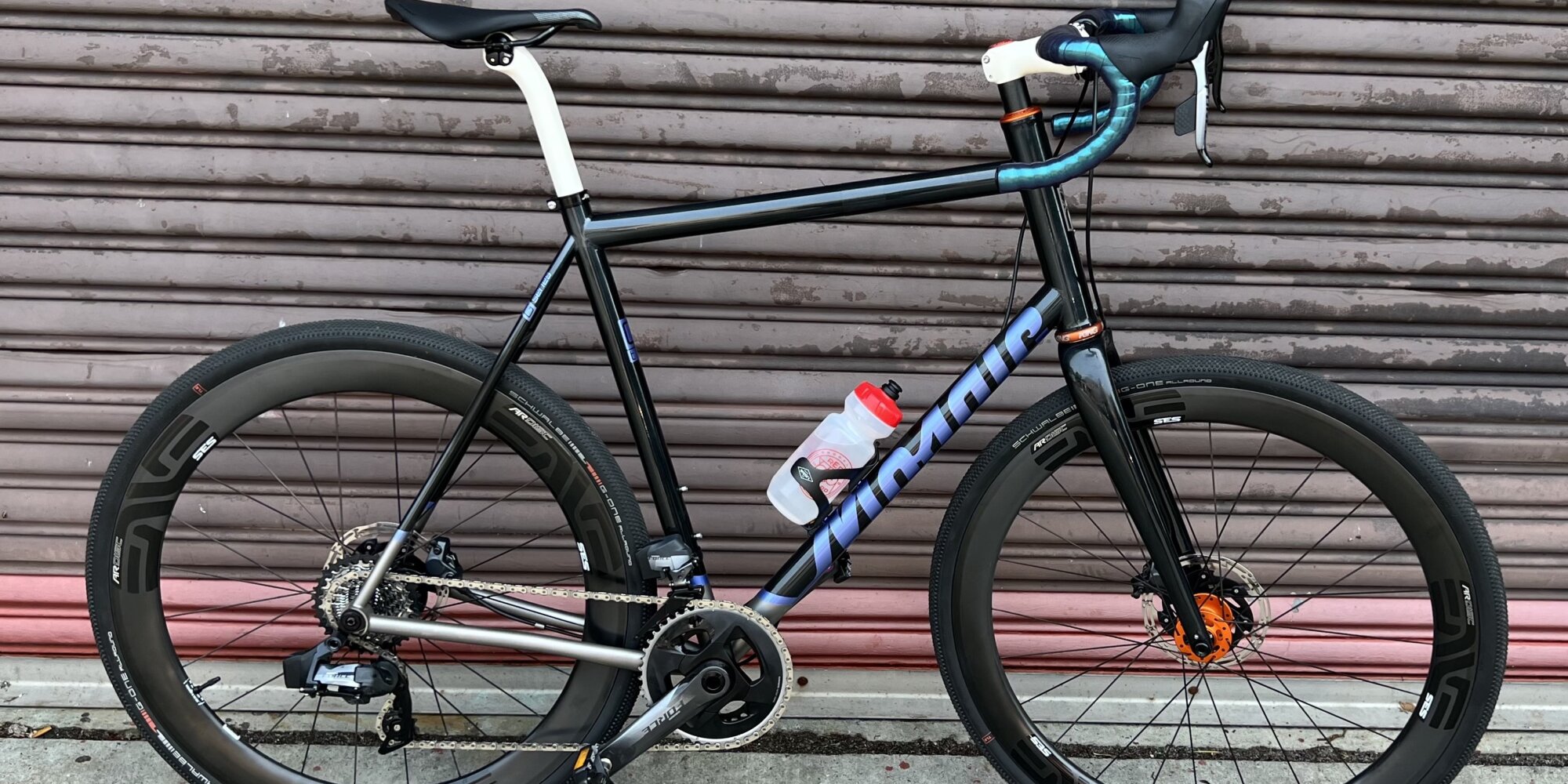 JG's Mosaic GT-1 45
Ilya had so much fun talkin' custom paint with Josh for his Mosaic GT-1 45!
"The scheme is inspired by our dog, a black/white/butterscotch Bernese who wears a purple collar and orange leash my daughter picked out for her," says Josh.
The result: a beautiful titanium gravel bike with SRAM Force AXS and ENVE 4.5 AR wheels with matte mango Chris King hub. Finishing touches: Supacaz Prizmatic bar tape and a Spurycycle bell.
"The bike is awesome, rides nice and smooth, and the custom geometry is incredibly comfortable. Ilya crushed it."
Thank you, Josh, for trusting us with your forever bike, and thank you, Ilya, for building it with love!