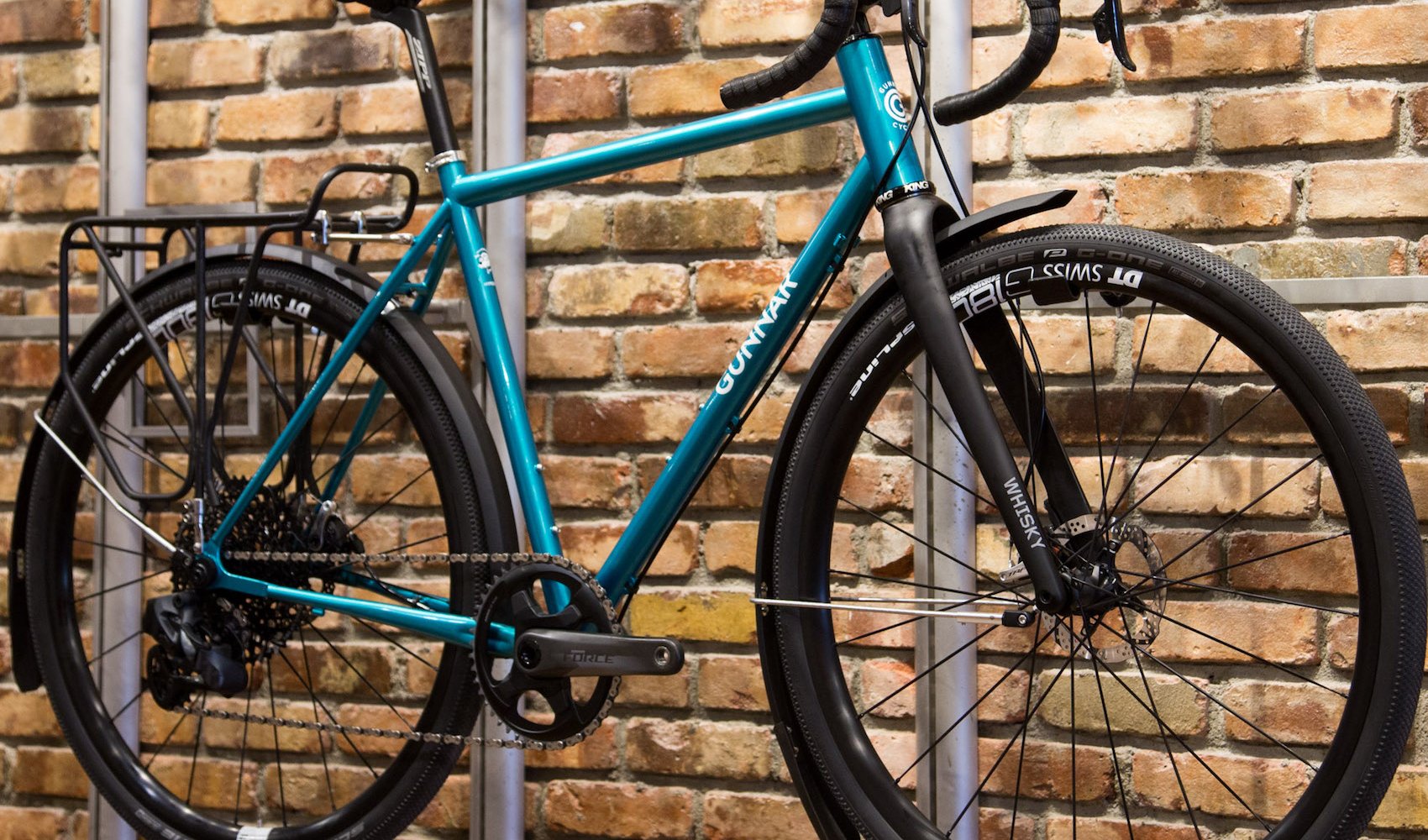 KM's Gunnar Hyper XF
KM's custom Gunnar Hyper XF in bold Hawaiian Teal, built this summer at Redbeard Bikes.
A 650b touring bike built up with 1×12 EagleForce gearing.
46t ring paired with a 10-50t cassette covers a lot of different terrain options.
There's a lot of world out there, this bike can get you far away from all of it.