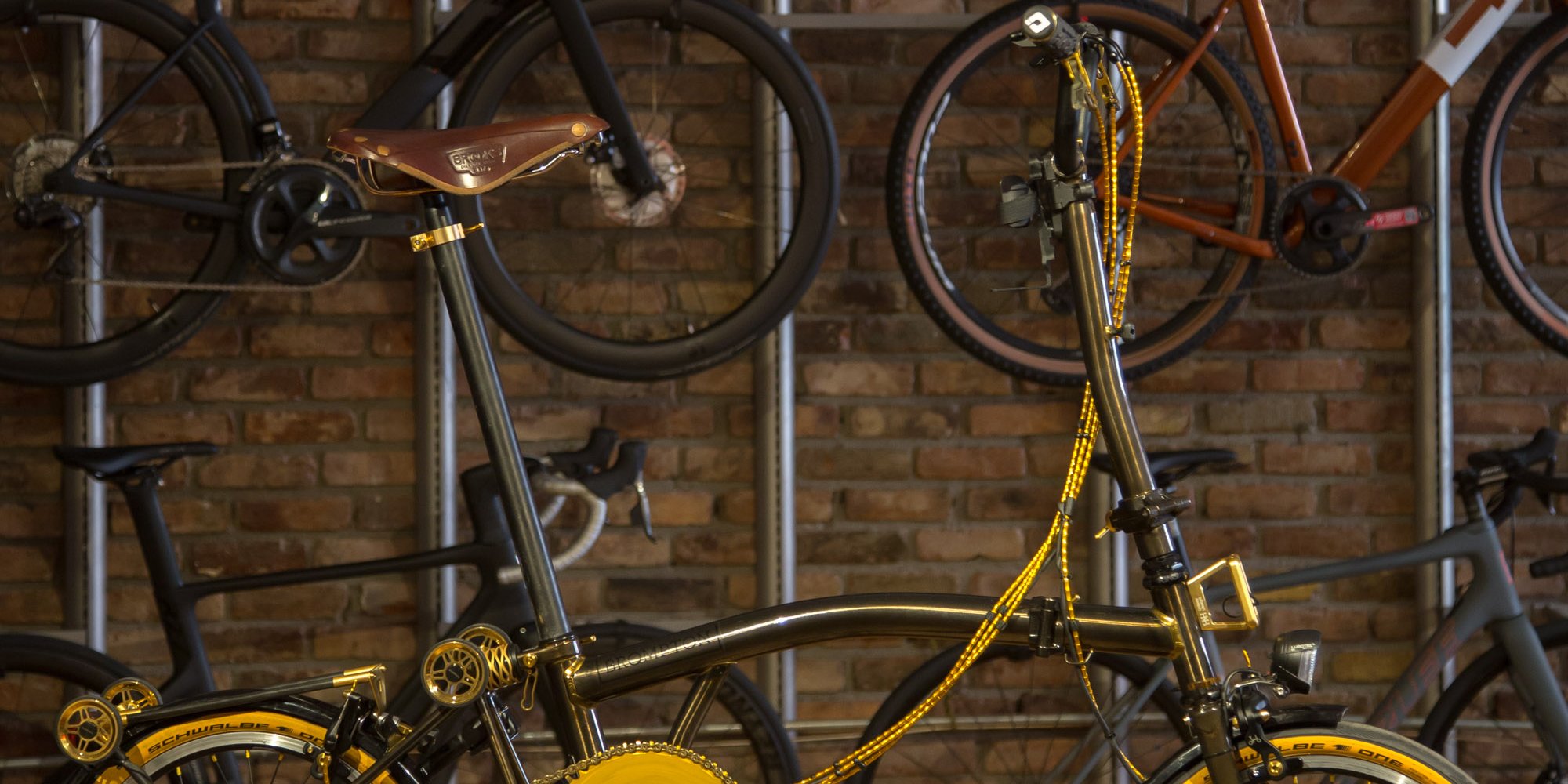 MJ's Gold Brompton
We transformed MJ's H6L Black Raw Lacquer Brompton with the King Midas touch.
The bike features gold cables, Schwalbe One tanwall tires, a titanium seatpost and lots of other titanium components from Ti Parts Workshop.
We rebuilt the wheels with gold nipples, and custom-etched the Cane Creek eeWings All-Road Titanium Crankset (see details below).
Please get in touch if you'd like to bling out your Brompton!