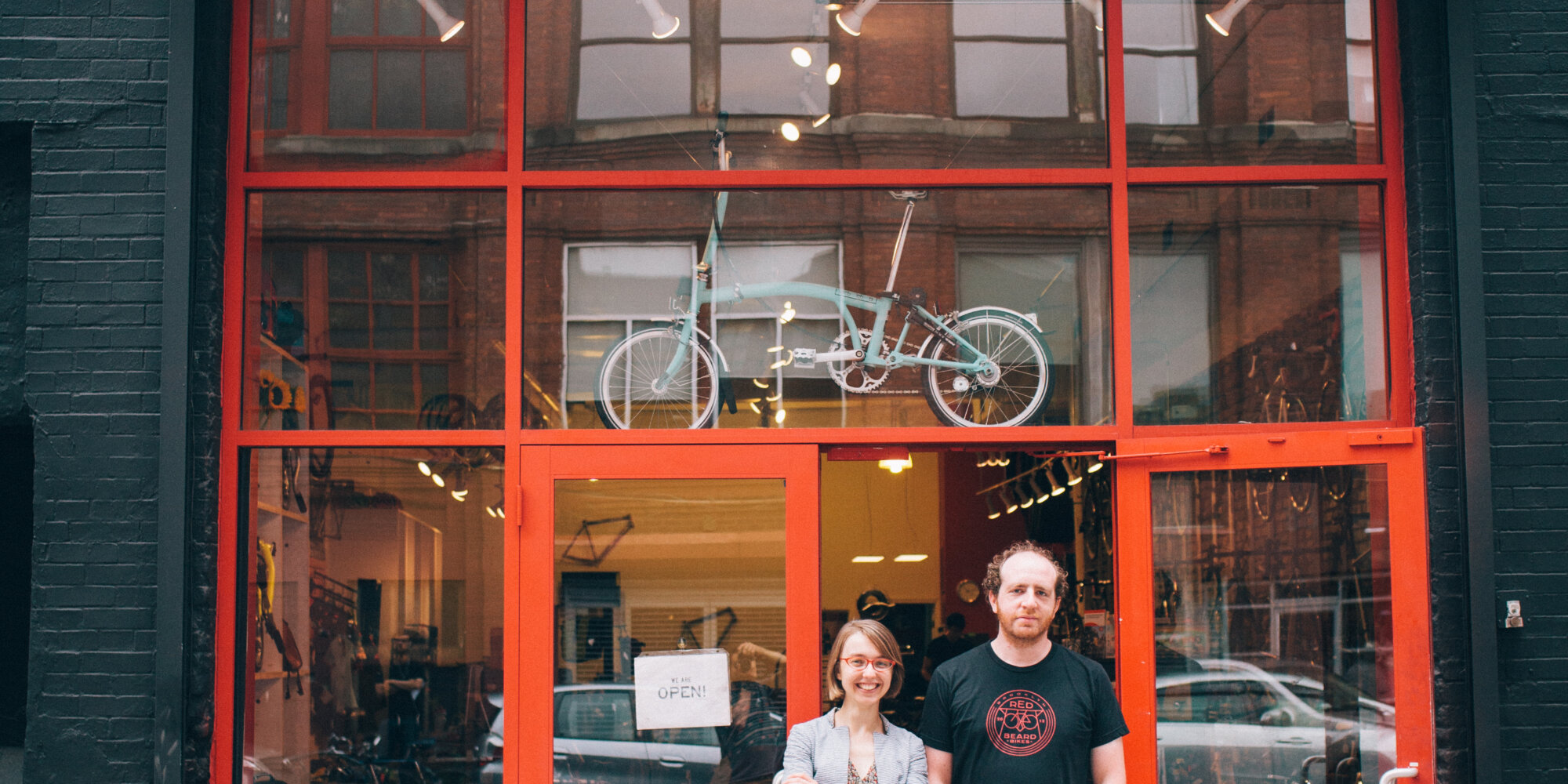 "An odd way of running a bicycle business"
December 23, 2022
Photo: Sam Polcer
[Please read to the end!]
On October 30, 2022, Ryan wrote Redbeard Bikes a 2-star review:
"Too bad there is no longer a store front and that it appears business will be run from a co-working space on appointment basis. Seems like an odd way of running a bicycle business in a populated area. Best of luck though!"
Dear Ryan,
Our therapists agree we should ignore your review. But we feel compelled to reply. We aren't on board with a one-way review culture.

You didn't transact any business with us. So what exactly are you reviewing?
The fact that you live in a "populated area" with exorbitant commercial rents where a small business can't get a lease or a loan, and therefore can't make improvements or invest in recruiting, training and retaining staff?
That fact that you live in a society primed for immediate gratification by Amazon? A society that does not teach its young people to work with their hands?
The fact that the bike industry requires bike shops to pay up front for product, and doesn't take that product back if it doesn't sell, and heavily markets product that isn't actually available to order?
The fact that bike brands compete with bike shops by selling directly to consumers?
The fact that we are human beings and that a human being might get tired of getting interrupted every two minutes to answer questions about what he does not do, and why? When all he wants, is to do the work he actually does do, the work that pays the bills.
We have been operating primarily by appointment for over two years. We find most people prefer to wait in a virtual line, rather than a physical line on the street, when the wait time is longer than an hour. Which it is. Because we are only two people.
We moved last month to an office (not co-working) space that better suits the work we do. Our services do not require a streel level storefront.
Joe, an actual customer of ours, said it best when he wrote:
"Congratulations as well for making the change to becoming a fit and custom bike build studio. You both have done your "community service" of many retail years and deserve it!"
(Thank you, Joe.)
Sincerely,
Ilya + Kasia (aka the family that owns and operates this family-owned and -operated independent bicycle business)