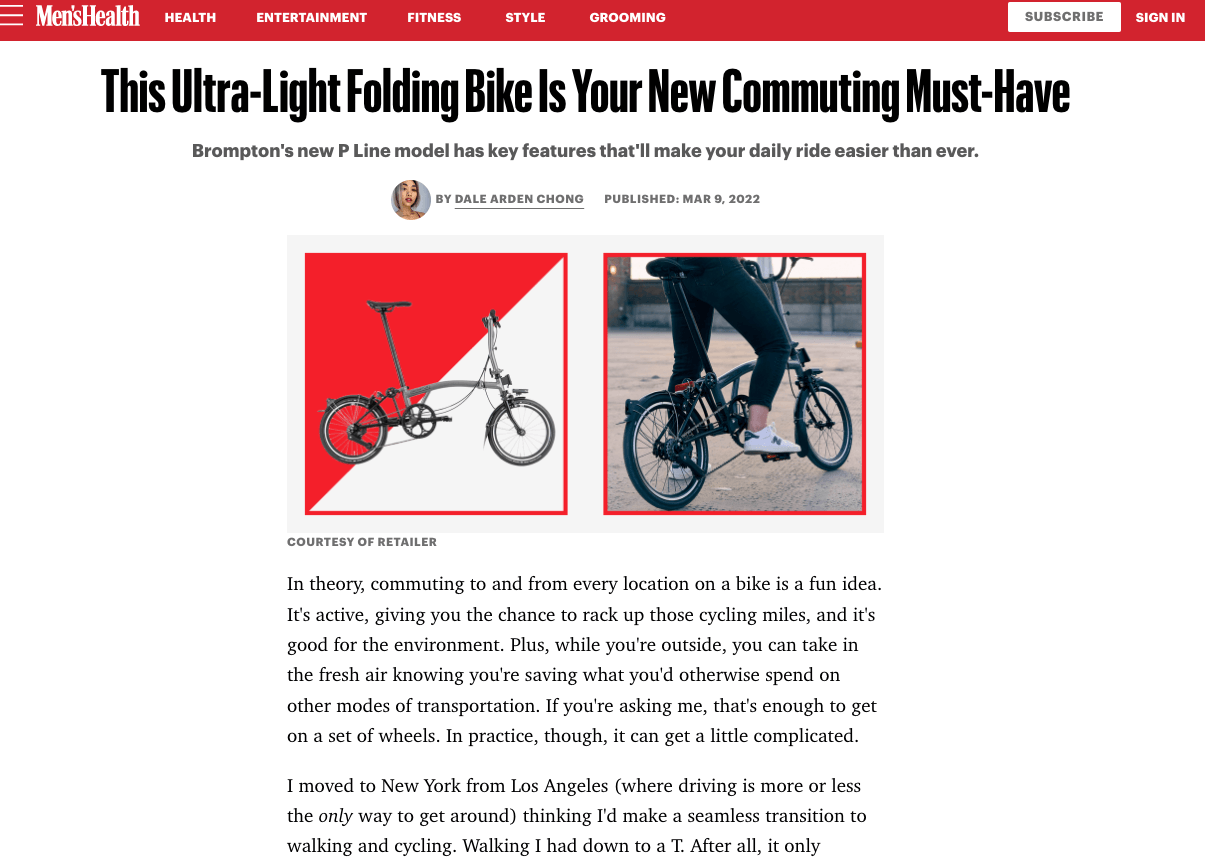 Press: P Line "Must-Have"
The Brompton P Line has gotten some great press lately!
With a titanium rear frame 1.5 pounds lighter than the traditional all-steel, P Line has you covered in performance. Experience the new dual-locking seat post that helps you carry and roll through tight spaces. Speed through city lanes with our 4-speed gear system and the lightest Brompton wheel-set to date.
Mens Health: "This Ultra-Light Folding Bike Is Your New Commuting Must-Have"
Bicycling: "You Might Ride the Brompton P-Line More than Other Bikes"
Bicycling (again!): "The new P Line blends lightweight, portability, and practicality."
Condé Nast Traveler: "The Foldable Brompton Bike That Made Me Fall in Love with City Riding"
Order your Brompton online at Redbeard Bikes:
Brompton Folding Bikes
Two ways to schedule a demo AKA test ride:
1) Email brompton@redbeardbikes.com
2) Text 718-858-2453