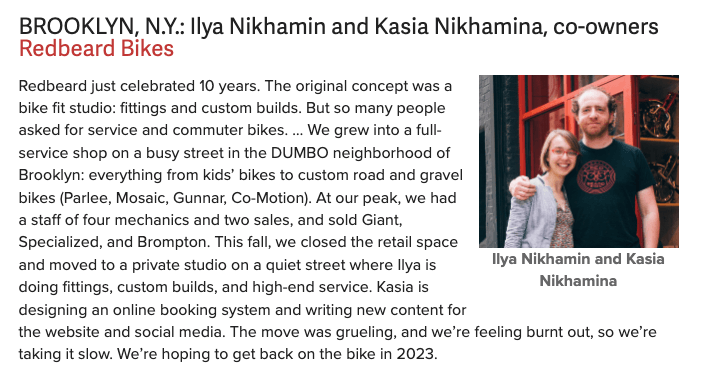 2023 State of Retail in BRAIN
January 17, 2023
Photo: Sam Polcer
We're excited to be on the 2023 "State of Retail" panel over at Bicycle Retailer & Industry News (AKA BRAIN).
Every month, they ask us a question, and we try to cram approximately 3,000 words of sentiment into the 200 words the editor allows us. (One of us, guess who, really enjoys this challenge.) Starting in February, we'll post the longer answers here, for those who crave more behind-the-scenes insight.
We hope you'll take a moment to read ours, as well as the others, to learn about what it takes to run an indie bike shop in American in 2023. Thank you!
Photo Credit: Sam Polcer (Thanks to you, Sam, we do not age.)