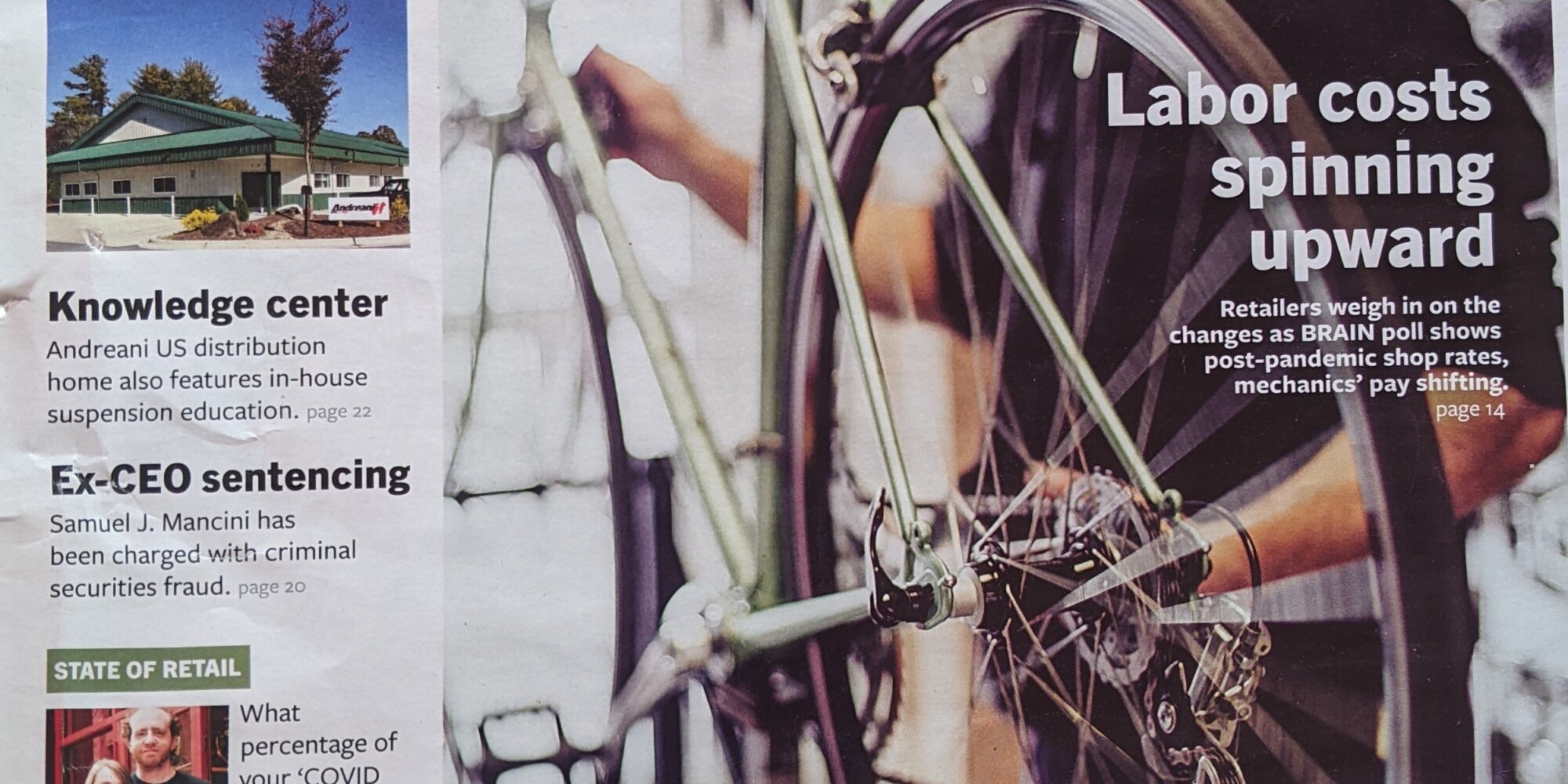 2023 State of Retail in BRAIN
July 25, 2023
Photo: Sam Polcer
We're excited to be on the 2023 "State of Retail" panel over at Bicycle Retailer & Industry News (AKA BRAIN).
Every month, they ask us a question, and we try to cram approximately 3,000 words of sentiment into the 200 words the editor allows us. (One of us, guess who, really enjoys this challenge.) Starting in February, we'll post the longer answers here, for those who crave more behind-the-scenes insight.
We hope you'll take a moment to read ours, as well as the others, to learn about what it takes to run an indie bike shop in American in 2023. Thank you!
Photo Credit: Sam Polcer (Thanks to you, Sam, we do not age.)
– Introductions. Please tell us about yourself. How did you get started in the bike business? Do you have experience in other fields? What drew you to the bike industry?
– Tell us about your shop. How long has it been in business? What's its focus and how many employees does it have? Do you have multiple locations? How's business been lately?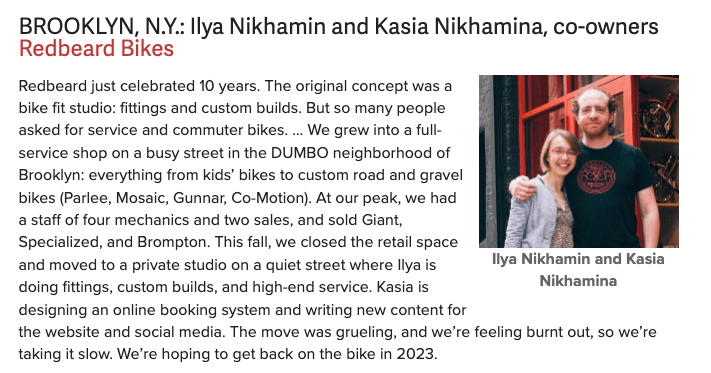 – How have you been affected by the glut of product currently in the market? If you have not been affected, can you explain how you manage your inventory?
– What are you doing to manage excess inventory, e.g. are you holding clearance sales, renting additional space to store inventory, or cancelling orders?
– How are your suppliers handling excess inventory? Have terms changed or shipping costs increased?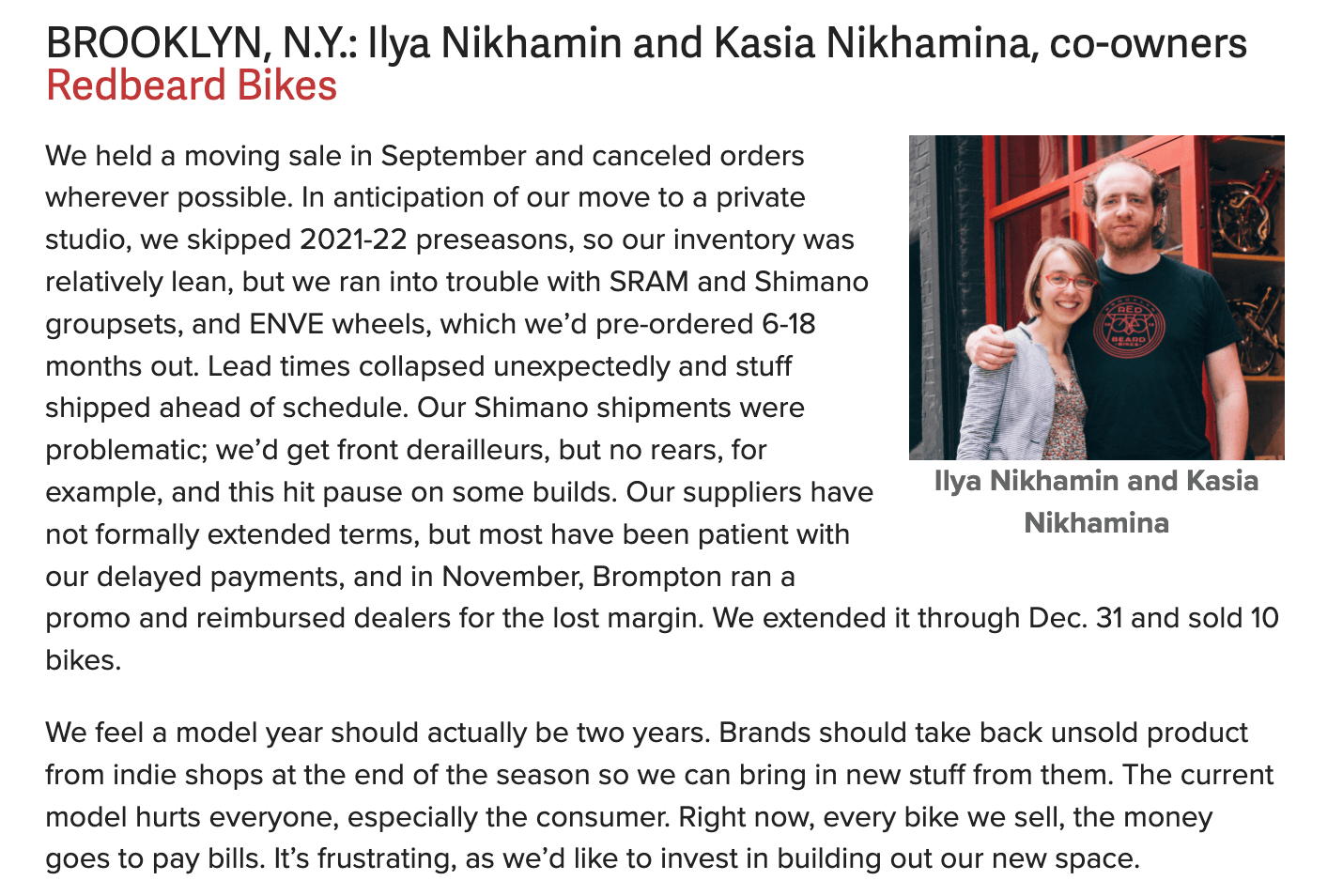 – What percentage of your shop's "COVID customers" would you estimate are still riding 2-3 years post-pandemic? Do any success stories stand out?
– What programs or initiatives do you usually implement to encourage people to keep riding after their initial purchase? Did you start any new programs as a result of the COVID bike boom? How are they working
– Has your local community taken steps to foster more bike riding and/or encourage safety? What are some examples – or what are some programs you think are needed in your community?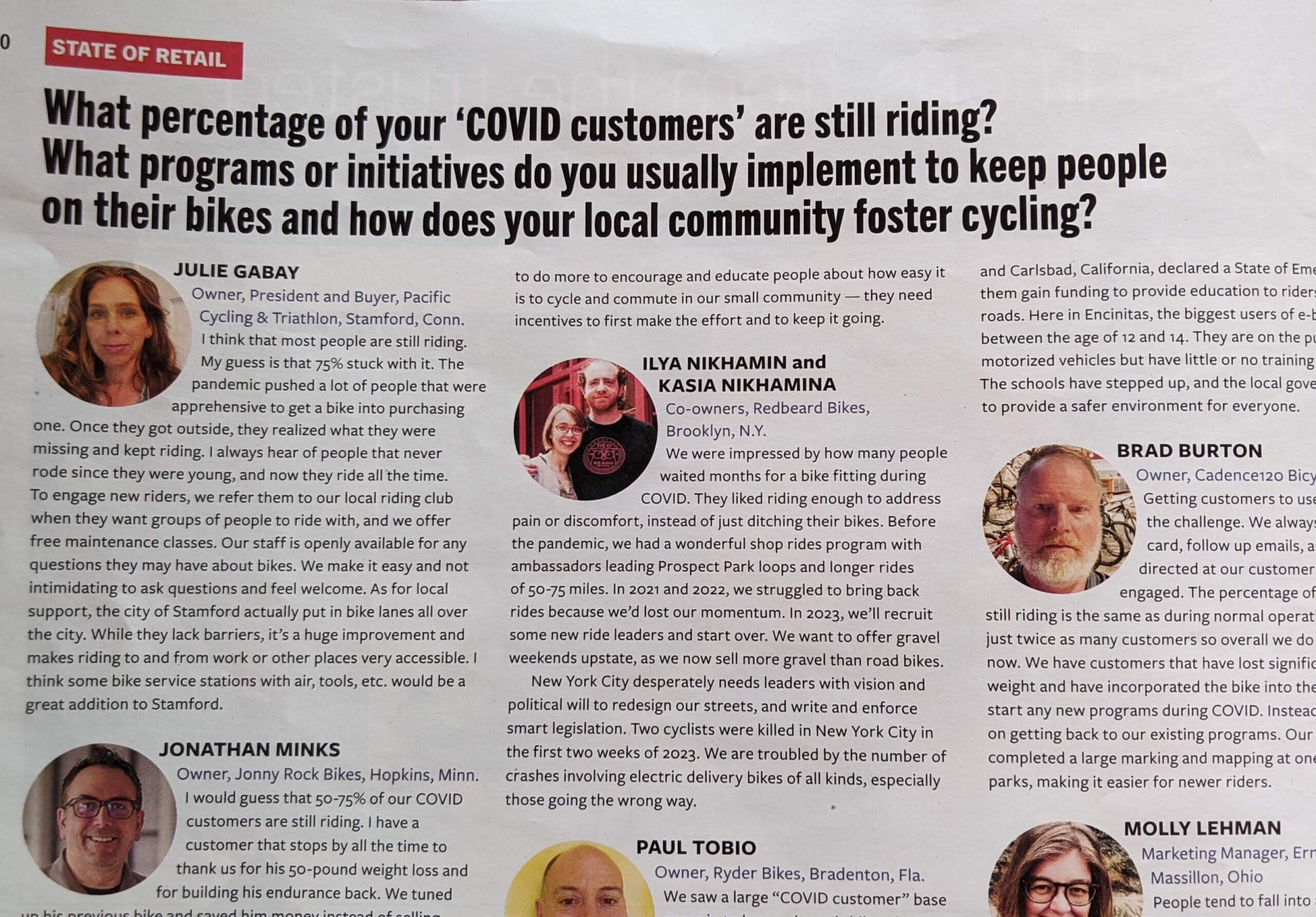 – What are the most profitable categories in your store currently? Are they the same as before COVID? If not, what has changed?
– Which categories would you consider dropping, or have you dropped recently, due to lack of profitability?
– Are there any categories you've added since 2020-2021 because of consumer demand? How are they performing?
– What kind of benefits and perks (health insurance, paid time off, retirement plans, etc.) – if any –  are offered at your shop? Why (or why doesn't) your shop offer benefits?
– Which benefits are the most meaningful for recruiting and retaining staff? If your shop doesn't offer benefits, which are the ones you would prioritize adding?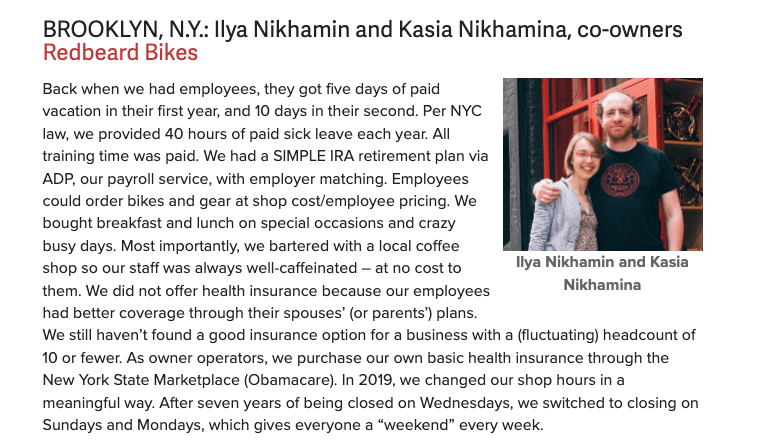 -What percentage of your overall business is service, and what are your peak months for demand?
-What is the average turnaround time for service in your shop during peak demand? Do you add mechanics to your staff during peak months?
-Do you charge by the hour, by the service (e.g. "basic tune-up", "brake servicing", etc.), or a combination of both? Please share brief details.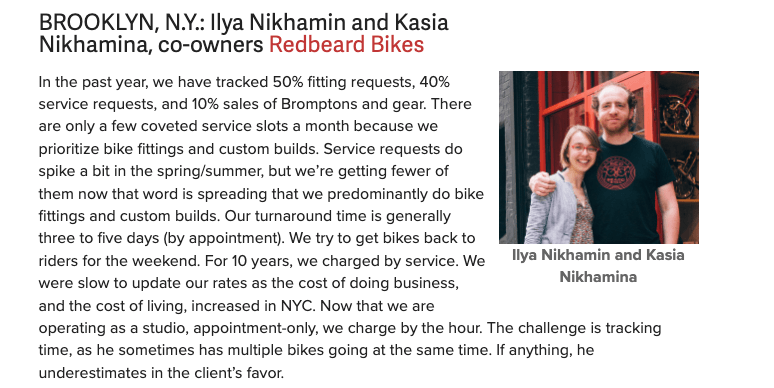 – What are your expectations for sales representatives? Are they different for factory vs. independent reps?
– In general, are sales reps meeting those expectations? Are you noticing any trends this year, compared to previous years?
– What are the qualities and skill sets of the top-notch sales reps you've worked with?