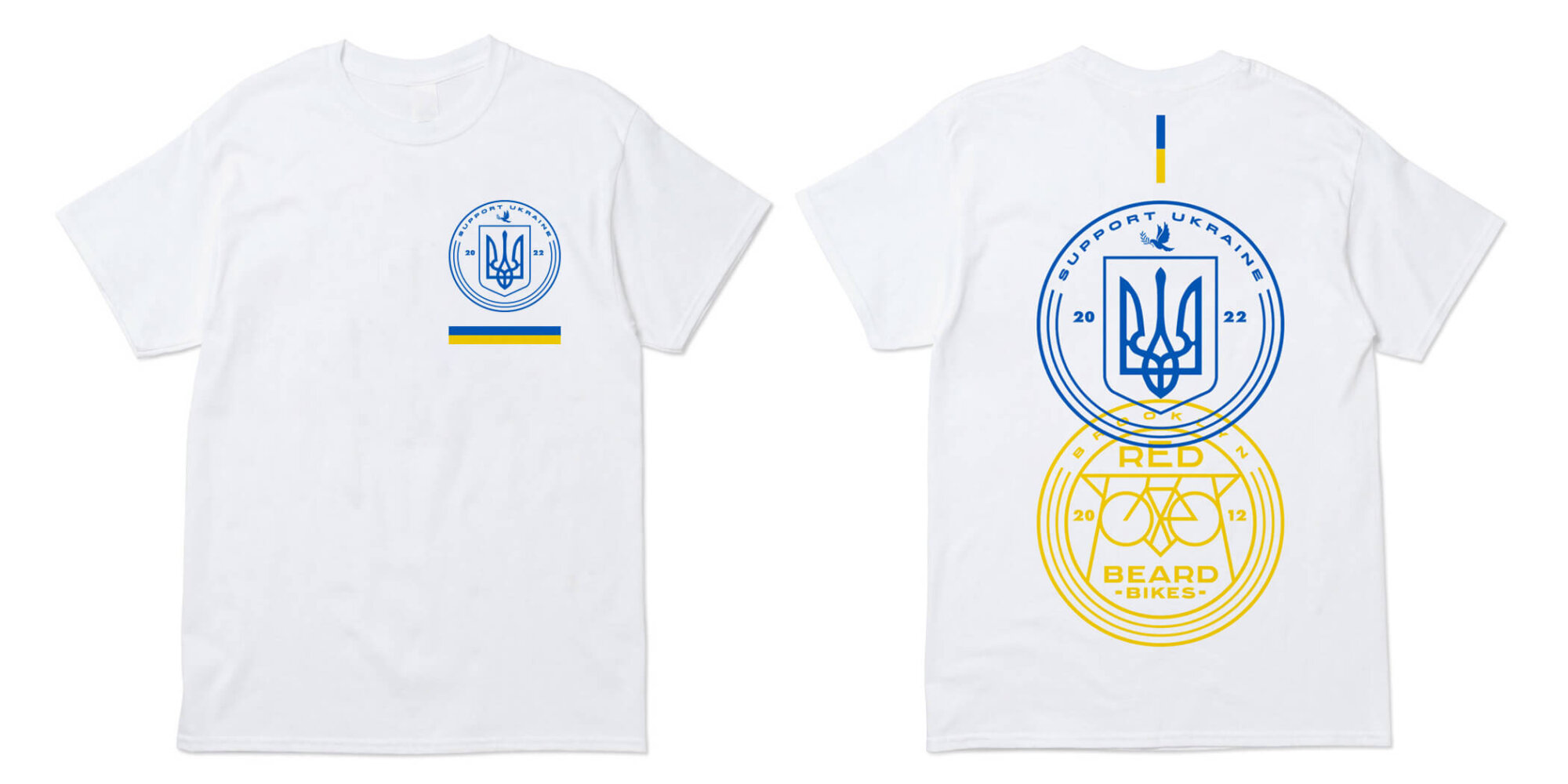 Ukraine T-Shirts for Red Cross
Update as of May 2, 2022:
Together we raised $1,000 for the Red Cross's humanitarian efforts in Ukraine. Thank you to all who ordered a t-shirt!
__
Redbeard Bikes has teamed up with Ukrainian-born, NYC-based designer Ros Knopov to make a limited edition t-shirt in support of humanitarian efforts in Ukraine.
We will donate all profits from sales of this t-shirt, to the Red Cross Ukraine Emergency Appeal.
The t-shirt is a Bella Canvas Unisex Tee and is currently in production.
We appreciate your pre-orders and will ship all t-shirts as soon as possible!
Redbeard Bikes supports Ukraine's sovereignty, and an immediate end to the war.